Smart 🧠 class room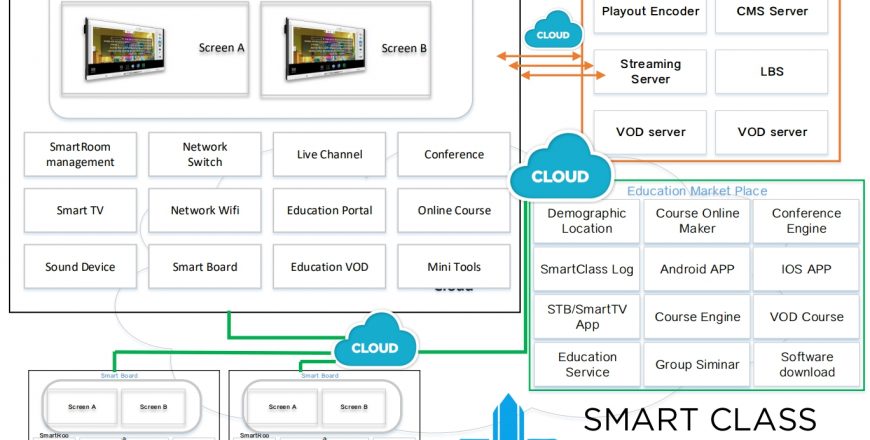 A smart classroom is where the concept of blended learning is blooming. Smart classrooms are technologically enhanced that enable teaching and learning opportunities like never before! … Technology has entered every aspect of our lives and preventing students and teachers to make the most of such developments is a crime.
Class Student 101-1
1
Copyright goes to the maker of this video. I hold no rights on this video, nor gaining profit from this. Just sharing the Virtual Classroom Environment. Love the idea and concept.
2
By cultivating strong school leadership, committing to ongoing professional development, and exploring innovative models like its technology-infused Future Schools, Singapore has become one of the top-scoring countries on the PISA tests. Find more videos from Edutopia's YouTube Channel: http://www.youtube.com/edutopia
3
inland has an economy and a population about the fifth the size of Australia's. But its schools consistently outperform ours and most others across the developed world. Children in Finland don't begin school until the age of seven and they're only in classrooms half the time of their Australian counterparts. For more from ABC News, click here: https://ab.co/2kxYCZY You can watch more ABC News content on iview: https://ab.co/2mge4KH Subscribe to us on YouTube: http://ab.co/1svxLVE Go deeper on our ABC News In-depth channel: https://ab.co/2lNeBn2 You can also like us on Facebook: http://facebook.com/abcnews.au Or follow us on Instagram: http://instagram.com/abcnews_au Or even on Twitter: http://twitter.com/abcnews
4
Why finlas such a nice plase for education
Class Student 101-2
1
Get inspired to see how Japanese students operate their lunch period! You can see why "lunch period" is placed as a learning period in Japanese schools. Directed, edited and filmed by Atsuko Satake Quirk, Cafeteria Culture's media director. Visit www.cafeteriaculture.org to see how we bring in this Japanese style student-led operation into US school cafeterias on sorting their waste!
2
Hi everyone! In this vlog, I'll show you what going to high school in Japan as an exchange student is like! I hope you'll like it ♡ - So
3
Why japanese education more flexible
4
earn what is new with SMART Interactive Flat Panels: https://www.smarttech.com/en/products... Discover what's possible with SMART Learning Suite Software: https://www.smarttech.com/en/products...
Class Student 101-3
1
Google's Jamboard is a 4K, internet-connected whiteboard that can sync across dozens of other computer, tablet, and whiteboard screens. We stopped by Google's New York office to check it out.
2
宇宙最凶」のハンター、プレデターが20日、時事通信本社(東京都中央区)を会社訪問した。映画「ザ・プレデター」ブルーレイ&DVDが来年1月5日に発売されるPRのため来社した。【時事通信映像センター】 映像素材の購入については時事通信フォトへお問い合わせください https://www.jijiphoto.jp
3
amsung Flip is an intuitive and easy to use digital flipchart, for any meeting environment. In 2019, the latest in the Flip lineup has been added to Samsung's portfolio, offering greater collaboration capabilities in an easy UI. The bigger 65-inch screen expands the usability of the display and provides a host of new features, allowing teams to work smarter and faster. Watch and learn more about how to use the new Samsung Flip.
Be the first to add a review.
Please,
login
to leave a review